Elite News
Elite Bicycles Athlete Tim Otto Wins Half Full Triathlon
October 2, 2011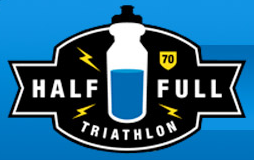 Elite Bicycles athlete Tim Otto took 1st place at the Half Full Triathlon in Ellicott City, MD.

The Half Full Tri is a uniquely awesome race in that 100% of race registration goes to benefit the Ulman Cancer Fund for Young Adults.

While Tim didn't have fastest swim or run time of the day, he absolutely crushed the bike leg, averaging over 22 mph and finishing several minutes ahead of his nearest competitor on his way to a final time of 4:33:37.

Congratulations to Tim on an awesome race!
News Sections