Elite News
Elite Bicycles at the Philly Bike Expo
October 21, 2010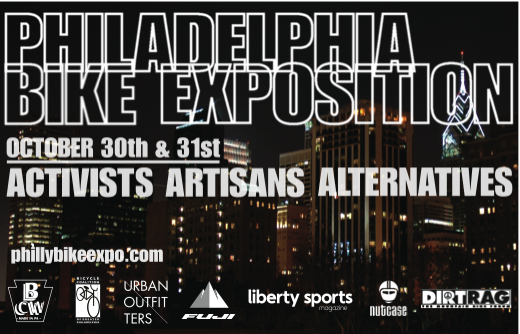 Elite Bicycles will be exhibiting at the inaugural Philadelphia Bike Expo on Halloween weekend, October 30 & 31.
Our fellow Philly bicycle manufacturers, Bilenky Cycle Works, and the Bicycle Coalition of Greater Philadelphia have joined together to host what will surely be a fantastic event.
The Expo will host a wide range of activities: exhibits by artisans, manufacturers and distributors, informative panels, seminars, and demos, a swap meet, fashion show and much more. The Philadelphia Bike Expo is an all-inclusive celebration of everything bicycle.
For more information on the event please check out the Philly Bike Expo website here
Philly Bike Expo
and come say hello!
News Sections