Elite News
Elite Bicycles rider Alaina Gurski Continues Her Winning Ways
August 16, 2010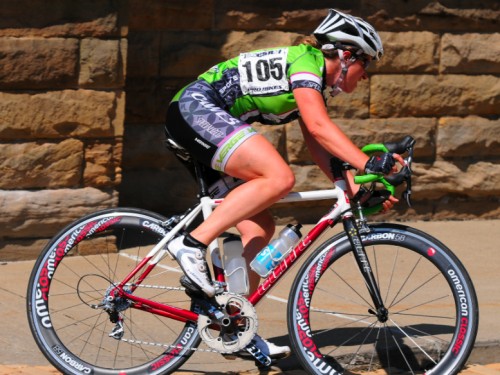 On July 17th & 18th Alaina competed in the Butler County Stage Race, finishing 1st in the time trial, 1st in the criterium, and 2nd in the road race, taking 1st place overall and winning the two day event.

Two weeks time saw Alaina lining up in Quakertown, PA for the Pennsvylvania State Time Trial Championships. At the end of the day Alaina raced to her second consecutive state championship, finishing almost a full minute ahead of her nearest competitor.

Just 4 days later Alaina traveled to Louisville, KY for the US Masters National Championships, where she finished 3rd in the time trial, and 9th in the road race.

Congrats to Alaina on an awesome month! Keep winning those championships!
News Sections