Elite News
Elite Bicycles rider Sheila Plemich Completes Ultraman Canada
August 3, 2010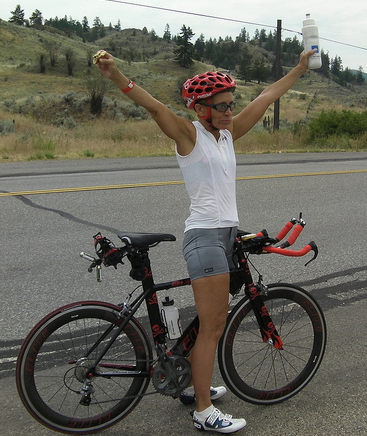 Elite Bicycles rider Sheila Plemich competed in, and completed, the Ultraman Canada race.
Ultraman is an ultra endurance event that takes place over the course of 3 days. The first day consists of a 6.2 mile swim followed by a 90 mile bike. The following day features a 170+ mile bike, and the final day is a 52.4 mile, double marathon run.
It is an incredible feat to finish this grueling, 320 mile race, and we are very proud of Sheila for having done so. Congrats Sheila!
Some choice quotes...
"The bike was ACES!!!"
"The fit is perfect..."
"'Skull Kingdom' (her name) was the most beautiful bike out there, and got many of other crews cheering for me."
"At awards banquet last night we all got to say a few words, and I did mention that I had the prettiest bike of anyone there! I think it made a few people a bit mad, but tough shit it was TRUE!!!"
Feel free to check out Sheila's blog for some info on the race here:
Mind (and Body) of Iron
and keep an eye out for her next year at the
Ultraman World Championship
in Hawaii !
News Sections