Elite News
Elite Bicycles Offers Tech Support at Luray Triathlon Races
May 20, 2010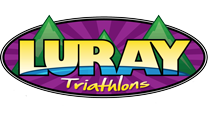 Elite Bicycles will be down at the Luray International & Sprint distance races in Luray, VA on August 14-15. In addition to offering complimentary service to all Elite owners on site, Elite will also be performing on course tech support for ALL participants.
Both races are set in the foothills of the beautiful Blue Ridge Mountains, with the International distance race once again serving as a Virginia qualifier for the Best of the U.S. Amateur Triathlon Competition. For more info check out the Luray Triathlon site at (
Luray!
) and the Best of the U.S. site at (
Best of the U.S.!
)
See you at the races!
News Sections