Elite News
Elite Bicycles @ Triathlon Nationals
August 23, 2009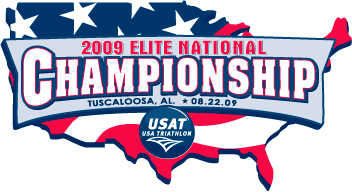 Elite Bicycles athletes competed in the triathlon national championship last weekend in Tuscaloosa, AL.

Elite Bicycles rider Rick Fesler finished 11th overall and 7th in his AG, followed by his friend Todd Stackhouse, who finised 13th.

Jason Watson took a sub 1 hour bike to a 7th place in AG finish, and a slot at the upcoming short course world championships.

Elite studette Margie Shapiro rode the 2nd fastest bike split of the day to finish 4th overall female.

Congratulations to everyone who raced! Awesome job!
News Sections