Elite News
Scoogie Snyder Wins Patriot's Tri - Updated 13 Aug 2009
August 13, 2009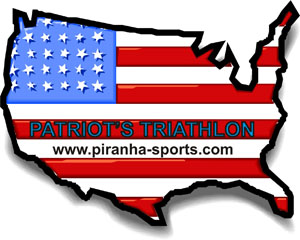 Here is a very brief write up from Scoogie:

First race back since 2006 due to opening a Life is Good retail clothing store and having a son.

rainy...rainy...RAINY...RAINY!!!

Turned into a Du due to lightning. Fastest bike split (wet, hilly course) of the day, rode my "old school" Elite Razor. Can't believe it's almost 8 years old and still rides BETTER then all the top of the line aluminum bikes out there!!

Crossed the line with my son Eli, which was the highlight of my year!!!

Fun wet day!

-Scoogie

Congrats to Scoogie on the win, and welcome back!



UPDATE: In his second race since his return to triathlon, Scoogie has won yet again. Finishing first in the DQ Triathlon at Kings Grant, Scoogie has made it 2 for 2 on his comeback. Congrats Scoog!
News Sections