Elite News
Elite Athletes Crush Uberman
July 28, 2009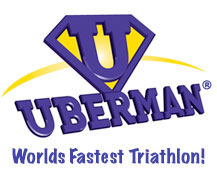 John Kenny (fit by Elite!) won the inaugural Uberman Super Sprint at the NJ State Tri this weekend.

Elite Bicycles athletes Todd Wiley (2nd overall/2nd bike split), Rick Fesler (4th overall), Chris Ganter (5th overall/top bike split), Todd Stackhouse (7th overall), Alex Ochman (9th overall), and Laurie Hug (2nd female) also participated in this race that lasted less than 20 minutes for the top finishers.

Congrats to everyone on this fun little race! Looking forward to next year!


News Sections