Elite News
Elite Takes the Podium at Thundergust
June 14, 2009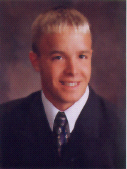 Elite Bicycle triathletes Rick Fesler, Todd Stackhouse, and Laurie Hug took all three podium spots at the Thundergust Triathlon on Saturday.

Finishing nearly 4 minutes ahead of second place, Feslerclause smoked the field to take the win. First out of the water, Stackhouse pulled up in 2nd, edging out Laurie Hug who finished 3rd overall and 1st female.

Congratulations are also in order for our new friend and family member Holly Geldhauser (2nd female overall, 1st in AG), our main man Larry Redrow (11th overall, 2nd in AG), and new Elite owner Karen Miller (14th overall, 1st in AG).

Great showing everyone, keep it up! Congrats!
News Sections