Elite News
Bob Moskal Wins PA Road Race State Championship
May 23, 2009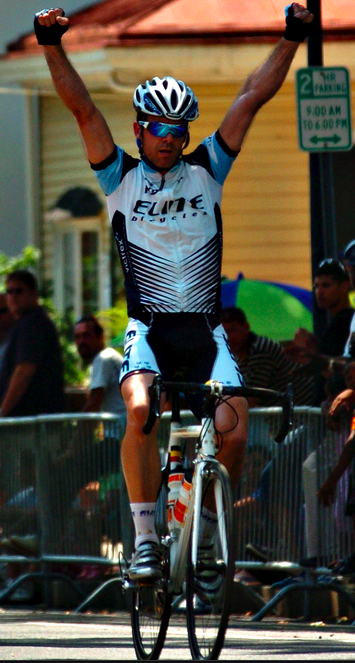 Riding all by himself, Elite Bicycles road cyclist and current PA BAR Champ Bob Moskal crushed the competition this weekend at the PA Road Race State Championship.

Bob took on a tough course and an even tougher field and came out victorious, winning the Pennsylvania Road Race State Championship. The Dan Spencer Memorial presented racers with 56 miles of some of PA's toughest climbs, and miserable weather added challenge to an already difficult day in the saddle. The always strong Spinners Team showed up in full force and Alliance Environmental brought in an aggressive squad. The Spinners John Spittal and Bob drove it hard and established a threatening breakaway only to be reeled in by the chasing pack. Bob later bridged to a small group that had the right mix of teams and the late move held until it came down to a mano a mano race up the final climb where Bob put serious time into his last competitor and brought home the win and the 2009 Road Race Gold Medal.
Congratulations Bob!



News Sections