Elite News
Andrew Yoder wins Champions Triathlon
April 26, 2009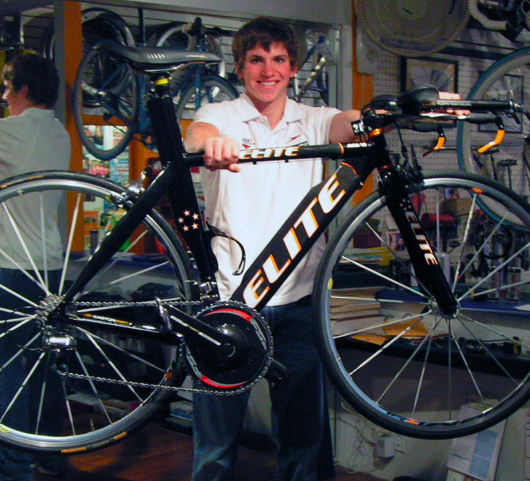 Despite being under the weather, Elite Bicycles pro triathlete Andrew Yoder crushed the competition to take the win at Champions Triathlon in Austin, TX.

With a blazing 58:46 bike split, Yoder won this Olympic distance race by over 4 minutes.

Congratulations to Andrew on an awesome race - we are looking forward to the many podiums he is bound to climb this year.

Up next - Columbia!

News Sections