Meet Elite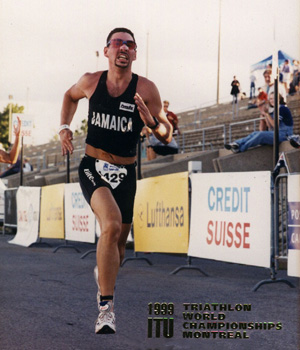 David Greenfield
President
David was born and raised in Kingston, Jamaica while his parents were there working as American contractors for the state of Jamaica. At the age of 11, David and his family relocated to Philadelphia area where he has been ever since. Though Jamaica is his place of birth, David considers Philadelphia his home.
In his mid-twenties, David began competing as a triathlete and rose to the professional ranks in 1997. He traveled around the United States and Europe competing as a professional triathlete in both ITU and WTC sanctioned events. He broke numerous bike course records around the globe - some that still stand today. David attended championships in both ITU and Ironman distances. At the height of his career David had a competitive world ranking and was crowned the Jamaican National Champion in 1999.
In the late nineties, David was frustrated with the quality, construction and geometry of contemporary mass produced 'peg' bikes. It was then that he decided to build his own bicycle. He traveled around the United States and the world studying the art of bicycle fit and frame construction from the leaders of the industry. In 2001 he and Elite Bicycles became incorporated; in 2003, he and Elite moved to their current location at 2124 South St.
Turn Ons:
Dansko clogs, sandwiches of the most obscure kind, watch mounted emergency transmitters
Turn Offs:
money, dirty bikes, Canadian subsidized companies