2009
08.20
Congratulations to the August 2009 Elite Bicycles Rider of the Month, Mike McCarraher, aka PhillyMikeinDC!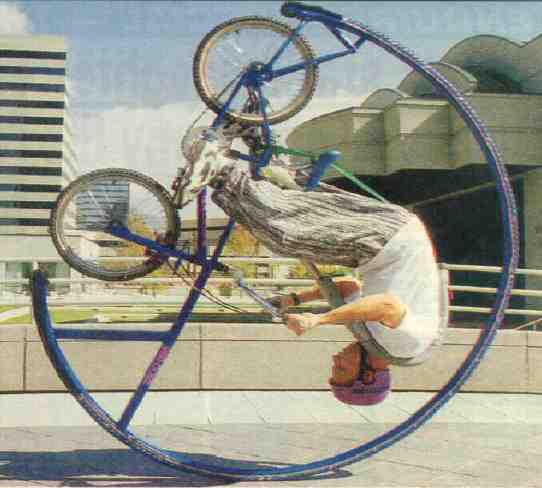 You might recognize Mike from our forum and blog, or from riding his Elite Magnus road bike down in the District of Columbia. Mike is also an Elite blog post contributor, and certified bad ass double century rider, as evindenced here: http://www.elitebicycles.com/blog/news/total-200-done/#more-147.
Czech the Read More for some deets on Philly Mike.
Name: Mike McCarraher
Place of Birth: Norristown, PA
Current Residence: Washington, DC (Petworth)
Date of Birth: 09/1977
Occupation: Navy Program Analyst & Trader Joe's Crew Member
Bicycle: Elite Magnus, the sexiest bike in DC (here is a link to it: http://www.elitebicycles.com/forums/viewtopic.php?f=7&t=59&p=263#p263)
Preferred Race Distance: tbd
What is your favorite training ride? A local DC shop team's training ride is one of my favorites.  I get dropped every time but it pushes me hard and one of these days I'll be able to hang. Other rides are done alone and it's usually: Rock Creek Park into the Maryland burbs and over to MacArthur Blvd.
What is your favorite race? tbd
What cycling accomplishments are you most proud of? Tbd
Long ride: Total 200.  Started in SE, DC (Anacostia) goes to Point Lookout State park in MD and back.
How do you find time to balance training, racing, & work? It's extremely difficult; the two jobs take up most of the week & evenings. Weekday riding consists of hammering the commute to, from, and in between jobs.  When I have the evening off I'll take the long way home which is about 20 miles, or do laps at Haines Point.  Saturday and Sunday mornings are pretty much dedicated to riding.  I've only been at this for a short time so I have lots to learn.

What are you goals & aspirations relative to cycling? What about outside of the sport? I noticed that my rides are getting better, I'm faster and stronger.   Once I feel I am fast enough I plan on entering some races, duathlons, and longer endurance rides. Outside the sport I would like to find a way to work less, ride and travel more.  I would also really dig a career that would let me combine my love of riding with my love of beer and brewing.

Why did you choose Elite? When looking for a road bike I looked at every shop in DC, as well as a couple in VA and MD, and one in Philly.  I read roadbike review, other sites, and spoke to everyone that I could who was on a road bike.  I thought I had a make and model chosen, then one day, on my way to Ten Stone, (yay drinking) I stopped into Elite and spoke to Richy and he was the first person to ask what kind of riding I was planning on doing instead of "what kind of bike do you want".  After a thorough discussion about my intended riding style and the Elite fit process I was sold.  I knew the Magnus would fit me well, that I would be extremely happy with it, and that there would be no buyer's remorse.  The drawback: I now look at the Elite website on a regular basis and find myself wanting a Joule, T-Class, Angry John, and Cortez.  Damn you guys for making such great machines!
This post was written by:
Elite
Tags:
Angry John, Cortez, DC, Elite Bicycles, Fit, Joule, MacArthur, Magnus, Maryland, Philly, T-Class, Ten Stone