2009
09.05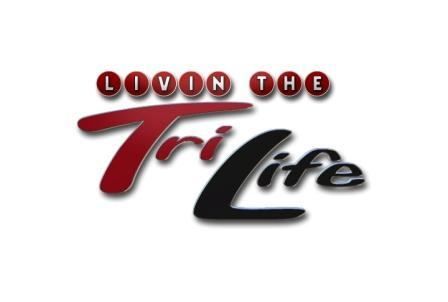 The first of its kind to hit the airways.
The best Triathlons, the Hottest gear, the latest in training techniques, come along as Livin The TriLife takes you to a new location each week to show you what's going on in the Triathlon community.
This primer show will feature:
Coaching with Joe Wenzel
an Interview with Andrew Yoder
Online Tri sites
Nutrition
The Philadelphia insurance Triathlon
and my favorite, Elite Bicycles.
For a touch more info and to check out a sneak preview on there youtube account, please see
http://www.livinthetrilife.com/
http://www.youtube.com/user/livinthetrilife
Hope you get a chance to check it out
Updated Tuesday Sep. 8th
If you live in the Philly market and you were able to catch the show, I hope you enjoyed it. Please feel free to comment on it and give some constructive feed back for the producers so they can improve on what you want to see.
For more info and to check out their site (with a link to their FB page) please go to:
http://www.livinthetrilife.com/
They have not had time yet to develop their home page to its fullest, however I am sure that will be coming soon.
There are a few clips from the show on Youtube and from what I was told the entire Philadelphia broadcast will be compressed and uploaded shortly.
http://www.youtube.com/user/livinthetrilife
The Philadelphia show will also air in several other markets- New York, Rhode Island, and San Francisco (all TBA) before the entire series, (including Philly, New York, & DC) airs nationally this fall.
Now onto new news.
As mentioned above The Livin The TriLife show will continue onto many more cities.
They are curently finishing up the New York show, featuring the NYC Tri along with interveiws with local Pros, AGers, shops, and local spokesman/advocates for Triathlon in the big city of dreams.
This weekend they will be in our nation's capital filming for the DC featured brodcast, also including race coverage, interviews with some big names in the DC area, and much, much more. So if you are racing in DC this weekend and you see a guy with a big video camera dont forget to smile.
This post was written by:
DGG
Tags:
Andrew Yoder, Elite Bicycles, Livin The Tri Life, Philadelphia, Philadelphia insurance Triathlon