2009
07.17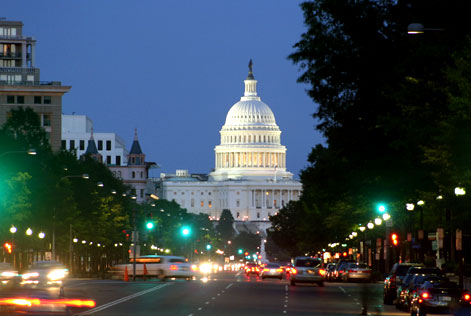 Our boy in DC, Philly Mike, went on a double century last weekend! Pretty damn impressive if you ask me. Click on read more to hear his story!
I did it!  OUCH!  All in all it was a good ride.  It was a bit surreal riding through the city at 5am, a time when many of my friends who work in bars are just finishing their shifts. The ride was well supported, all by volunteers (who did a great job) with 4 aid stations on the way down and back plus lunch in the middle. Thanks again to the volunteers who made the ride possible.  Three of us averaged 20mph on the way down; I need to thank Chuck from the Bike Rack, a LBS here in DC, for taking the long pulls down and back.  I don't think I would have made it otherwise.
Mile 150 is where it got rough, my body didn't want to process any more water or food and I was hot!  At that point our group was larger and I told them to go on; I would finish at my own pace.  I grabbed a couple of cokes, took a short rest and that definitely improved the way I was feeling.
The Solomons Island bridge was a tough part of the ride.  It's either hold the lane or go over the side.  Rt 4 back into the city was the only part of the ride that I hated.  It's basically a 4 lane divided highway, that is fine at 6:30am but at 5:30 in the afternoon with cars and trucks going by at 70mph, motorcycles doing 100mph+, and a debris covered shoulder, it is no place for a bike (I flatted here, so did Chuck, he sliced a tire on Rt 4 last year).
Still recovering, the neck is still very sore, legs are doing ok, but I am doing it again next year, with more training, and as long as it's not going to be too hot.  All I want to know is who's going with me?
—————————————–
Awesome job, Mike! That sounds brutal, but a lot of fun. If anybody wants to join Mike next year (we may if we can actually get ourselves in shape) check out the Total 200 website at http://www.total200.com/index.html
We owe you a congratulatory beer when you get back up here Mike.
This post was written by:
Elite
Tags: no tags