2012
06.29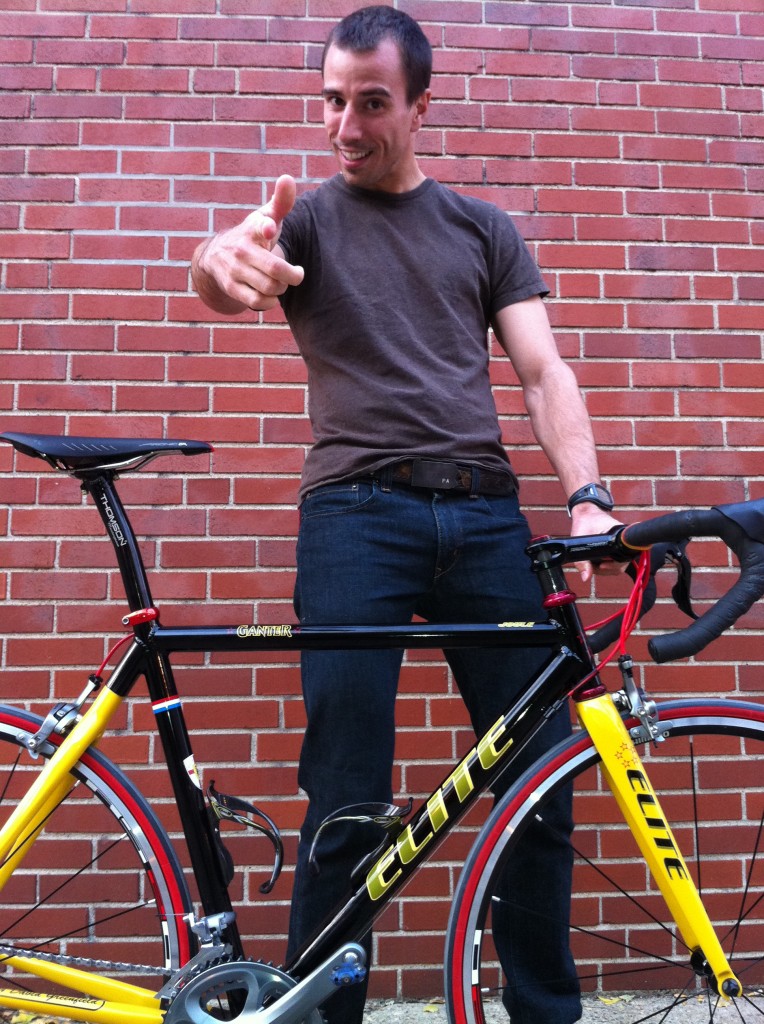 This fun new video was created by and features Elite Bicycles factory team rider Chris Ganter. Chris has recently changed the structure and focus of his life in order to pursue his dreams as a full time professional athlete and coach to others who feel they can benefit from his years of experiences, education, and commitment to the sport.  Chris has already proven himself with an amateur national title sanctioned by the Olympic governing body for multisport the ITU.  I feel confident that with some continued effort and patience, the world will soon see Mr Ganter on the top step of some of our sports most prestigious podiums.
Chris and Elite Bicycles have been working together for many proud years, in this entertaining and informative, educational video; Chris is utilizing the most recent speed machine provided to him, The Elite Razor Carbon. The Razor carbon is not a "Lego" custom with a few variable lugs to choose from but in fact one of the very few, "True" full custom frames available on the market today. 100% handcrafted in the USA, Ganter's ride has been cut to measure and built to Chris's exact needs and specifications to ensure maximum benefits on the bike and for the transition onto the run. The finish of the frame is as unique as its build. Like all full custom frames Elite builds, Chris had full say in the overall esthetics and appearance. Chris knows that one secret to success is fully custom built bicycle, with a full custom paint job to match.
I would like to personally thank Chris for putting out the effort in making this video, I only hope that it can be a helpful and useful tool to all that watch and enjoy.  Additionally, I would encourage anyone who is in need of personal coaching or guidance in multisport to contact Chris as he is as personable and pleasant to work with as he is fast. For more information and contact information for Mr Ganter please visit his personal website Chris-Ganter.com
Best Triathlon Transition Video Ever Made from Chris Ganter on Vimeo.
This post was written by:
DGG
Tags:
Chris Ganter, custom painted bike, Custom Tri bike, elite custom, Elite Custom Singapore, fast triathlon transition, Full Custom, how to, Ironman, ITU, Razor Carbon, triathlon, triathlon bike, Triathlon coaching, triathlon Transition, triathlon transition how to video