2009
08.06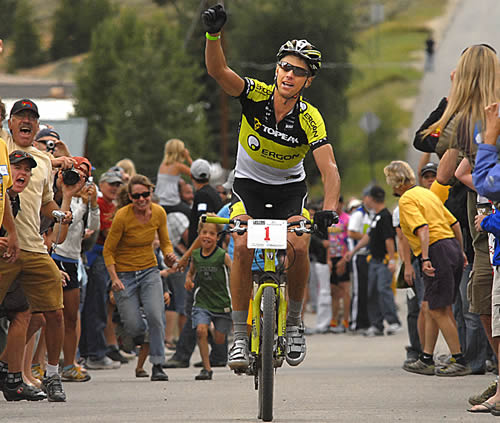 Hello and good day from a muggy Philadelphia. Pretty lax as far as appointments go today, so hopefully we will have a chance to catch up on a few things. Listening to David Cross and blogging – pretty decent morning.
Our friend Tom Kramer will be by later today to catch up and chat about a few things. I think we have finally gotten Tom set up comfortably, which is awesome. We knew we'd get there, it was just a little bit of work.
Our thoughts go out to Fat Cyclist www.fatcyclist.com, who lost his wife last night after a long battle with cancer. Team Fatty has raised over $500,000 -Â  incredible. While LA isn't my favorite cyclist of all time, the amount of awareness he has been able to bring to the fight against cancer with his fame and return to cycling is surely praiseworthy.
Speaking of LA, what do you guys think of Team Radio Shack? Rumor has it that LA might be taking part in some triathlon again (which is where he started, in case you were unaware!).
Leadville 100 is coming up next week. Not sure I will be able to get up at 5:45am to keep up with the coverage, but I'm sure I will check it out a little later. Hopefully I'll be around in time to see six time defending champ Dave Wiens win his seventh straight. On his way to the win last year he rode a record time of 6:45:45. That is ridiculous! I think I might build up an MTB next week. Inspiration!
Thank you to everyone who voted for us in the Best of Philly contest going on right now. If you haven't voted yet, well, what are you waiting for? Go here: http://myfoxphilly.cityvoter.com/contests/best-of-the-philly-hot-list/4745/health-and-fitness/bike-shop and get it done.
_________________________
While not on quite the same tear they were last month, the Phillies crushed the rockies last night, and we are still well ahead in the division.
Remember that the Premier League starts next week! Let's go Blue!
This post was written by:
Elite
Tags:
Chelsea Blues, Dave Wiens, Fat Cyclist, Lance, Leadville, Phillies, Radio Shack