2009
07.09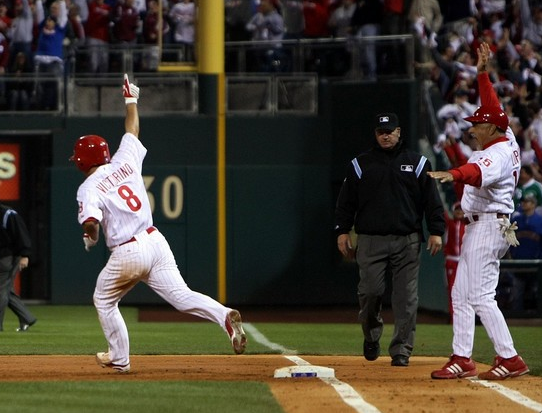 Good day everybody!
Thirsty Thursday is upon us, and with this day comes a little schooling for David and Max. Steph Muth is a client of ours who teaches physical therapy at a university level, and she is kind enough to come in once a month or so to teach David and Max more about the human body. As anyone who has come in for a bicycle fitting with us can attest, we strive to address a lot of issues that other fitters aren't thinking about. We are always looking for opportunities to expand our knowledge base and LEARN. "He who dares to teach must never cease to learn."
This afternoon we are seeing Des Sullivan to work out some cleat issues pertaining to her bicycle fitting.
This afternoon we may be shut down for a little while checking out some stuff for the company. That's really all I can say!
—————————-
If you have not yet voted for Shane Victorino for the final all-star place, you have until 4pm today to do so. Also, what are you waiting for? He hit a walk off single in the bottom of the 9th last night to bat in Pedro Feliz and beat the reds 3-2. Is that not all-star material to you? Let's get a move on with the voting people. Don't let me down.
www.philadelphiaphillies.com
Go here and VOTEÂ  VOTE VOTE.
This post was written by:
Elite
Tags:
Bicycle Fitting, Elite, Phillies, Physical Therapy, Victorino