2009
07.28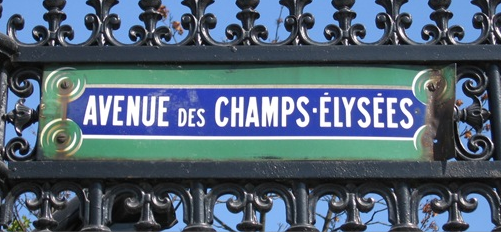 Hi, I am a slacker! Since it has been too long since I've updated, I will be doing either a long blog today, or splitting it up a bit. I have decided to make my choice as I go along with this. We will see how it goes! Where to begin? Well, David, Richy, Max, and Chryssa went up to Lake Placid last week for the annual Ironman Lake Placid. If you didn't know, we like to head to around 8-10 races around the country each year to offer free support to all of our Elite Bicycles athletes. It is a great chance to get out of the city, catch up with everyone, and lend some support to everyone competing who has supported us over the years, and helped Elite Bicycles become what we are today. Keith and I stayed back to get some work done around the shop, which was also a nice change of pace from the hectic day to day here. I'm told the race went well for most everyone involved, and that we were able to help out our riders, which is most important. Congrats to Rob & Shandra Richardson, husband and wife, on their joint qualification for the Ironman World Championships in Kona, HI this fall! We look forward to seeing everyone out at our remaining races for the year.
Congrats also to Mark Cavendish, recording his sixth stage win on Sunday on the Champs Élysées. And to the young spaniard, Alberto Contador, on his Tour de France win this weekend. Of the last four grand tours he has entered, he has won all of them. That is freaking ridiculous. Hats off to the Schleck brothers, finishing 2nd and 5th, respectively. Quite a pair, those two. Perhaps a more impressive finish than any other was that of Englishman Bradley Wiggins, who finished in 4th place overall, a mere 37 seconds out of a podium spot that would ultimately be claimed by Lance Armstrong. Wiggins is known primarily as a track cyclist, as he has won 6 Olympic medals (3 gold), 11 world championship medals (7 gold), and as part of the GB track team holds the world record in the 4k team pursuit. In the 2008 UCI Track World Championships the men's Madison was actually won by Wiggins and another familiar TdF 2009 face – Mark Cavendish.
We are going to be out tomorrow afternoon for a meeting, but if anybody needs to come by this week just let me know. David and Max will be out of town on Saturday, but we should be able to take most appointments.
And I'm done.
This post was written by:
Elite
Tags:
Alberto Contador, Bradley Wiggins, Elite Bicycles, Ironman, Ironman World Championship, Kona, Lake Placid, Lance Armstrong, Mark Cavendish, Olympics, Schleck, Tour de France, UCI