2009
08.19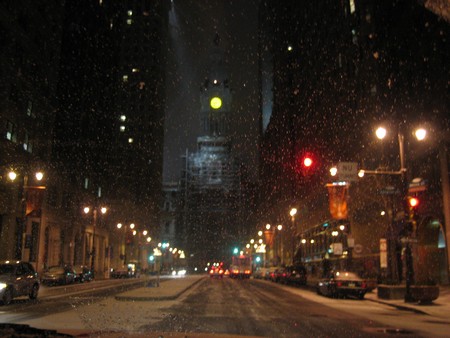 I never thought I would feel this way, but I am actually looking forward to this weather again. Crazy.
Probably because it is still sweltering here in Philadelphia, with just enough rain mixed in to provide about 150% humidity and make it practically unbearable. And right when it dries out enough to go for a mountain bike ride it starts to rain again and ruins everything. Truly frustrating.
Click on Read More – its worth it! Seriously!
Big ups to Barbara Grooms, who traveled all the way from Florida (dang!) yesterday for a full bicycle positioning for a brand new Elite Bicycles Razor Carbon triathlon bike. She is building up with Shimano Dura Ace 7900 and a set of Elite Bicycles aero race wheels with Powertap. We are strong advocates of the Powertap system, and actually ride them in house as well. You should check out their website at http://www.saris.com/ for more info on riding with power. There are few better ways to train and see actual results than by measuring power. We will be getting these wheels up on the site soon, and they may even be in the webstore so if you'd like to pick up a pair of race or training wheels with power shoot us an email or give us a call and we will get you hooked up. Look at it, it is shiny: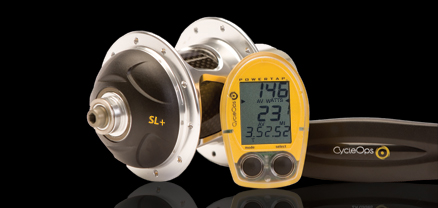 Today we have got Greg Wilkinson in for a full fit on his tri bike. He is a strapping young lad, and a teacher in Cherry Hill, NJ. He likes long walks on the beach, classical music, and (surprise!) triathlon.
We also had our buddy Matt Coleman in for a little bit, hanging out and being a cool guy. Matt is the local triathlon bad boy, as he is covered in tattoos, drinks incessantly, and works with his hands. Matt is heading up to the Timberman Triathlon http://www.timbermantri.com/timberman.html at Lake Winnipesaukee, NH this weekend along with several other Elite riders, including Jim Harris and local stud, Chris Ganter.
Here is Chris on his sexy bike: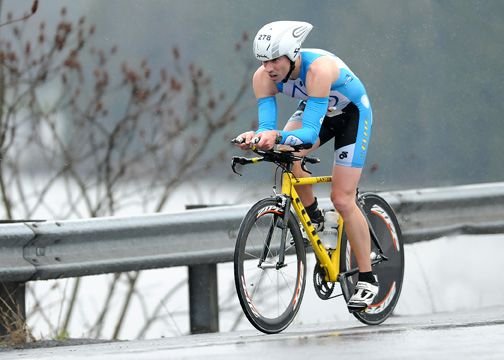 And here is his equally sexy mustache: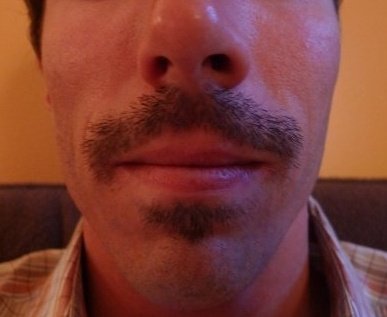 I am told that the mustache actually made it to a pretty creepy length (typicaly of Ganter to take it too far) but that it has since been shaven off. RIP creepstache.
I just received an email notification that richie@elitebicycles.com has finally signed up for the blog. Welcome Richie! Great to have you!
Tomorrow we have got Elite Bicycles sponsored pro Chris Martin for a little race tune on his Elite Razor and T-Class tri bikes. Chris is an MIT educated athlete based out of Princeton, who wins races left and right. You can henceforth refer to him as The Man.
We also have a new family member being inducted tomorrow in the form of Rich Castro, who is coming in for a full fit. I believe Rich is looking for a new custom build, so I will report on his new speed machine as it comes along.
_________________________
Chelsea crushed Sunderland 3-1 yesterday, and I picked up a ton of fantasy league points from Frank Lampard. Unfortunately, so did Tom, and we are now tied. Lampard scored his 132nd goal in 430 Chelsea appearances, moving him t0 5th on the all-time Chelsea list with the legendary Jimmy Greaves. Kalou played in place of Anelka yesterday, which also hurt me fantasy wise, but it is okay. All in all, a Chelsea win is a good thing, so we are happy.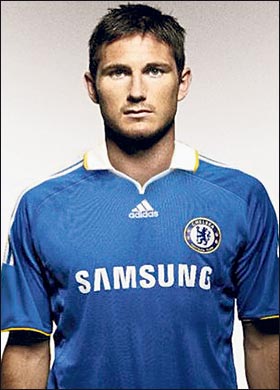 Speaking of Tom, it is sadly his last night here in Philadelphia. Tom leaves tomorrow for San Francisco, where he will be living with his brother Nik, and obtaining his masters degree in marketing. If you are unfamiliar with Tom, he is on our website here: http://www.elitebicycles.com/boys_detail.php?id=7, under "Vagrant, Do Nothing Jerk". Tom is one of my BFFs, and I am going to miss him sorely. We will be having one last dinner at our friend Nate Lieb's restaurant, Pattaya, in West Philly tonight. The food is mad good, and the place is really cool. Czech it: http://pattayarestaurant.com/
My boyfriends: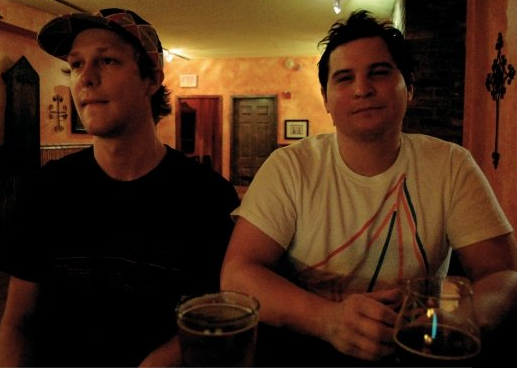 Phillies won an awesome, rainy game last night. Still leading. Its cool.
Till next time…
This post was written by:
Elite
Tags:
Anelka, Chelsea, Chris Ganter, Chris Martin, Elite Bicycles, Florida, Jimmy Greaves, Kalou, Lampard, New Jersey, Pattaya, Philadelphia, Phillies, Powertap, Princeton, Race Wheels, Razor, Razor Carbon, San Francisco, Shimano Dura Ace, T-Class, Timberman, triathlon bike