2009
07.14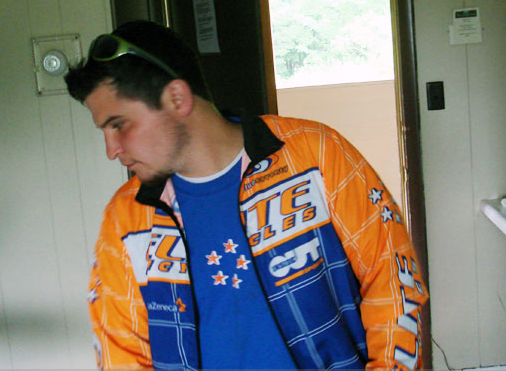 First let me say that while I appreciate Allen and Mike's comments on the previous post, I want to move forward and let that topic rest for now. Sorry for the lack of updates, I was off for a couple days and yesterday we had an out of office appointment (big ups to Tom Kramer & Peter Maggio for their help).
We've got Brad Loescher in this morning for a little check up before Ironman Lake Placid next week. If you haven't seen Brad's bike, you should check it out on our forum. It has an awesome argyle paint job in blue and green with pink decals. Killer.
Congratulations to Mark Cavendish on his 3rd stage win today at the Tour de France. The race for the green jersey is an exciting one! Also hats off to Nocentini for staying in the thick and holding onto yellow for yet another day.
Ryan Howard barely missed the final at the Home Run Derby last night in St. Louis for the MLB All-Star break. Tonight's game will feature several Phillies, so make sure you watch and support!
David would like to thank Chris & George for a great weekend down in Atlantic City! He and Chryssa had a blast!
Stay classy, Philadlephia.
This post was written by:
Elite
Tags:
Elite Bicycles, Ironman, Lake Placid, Mark Cavendish, Phillies rule, Ryan Howard, Tour de France