2009
07.22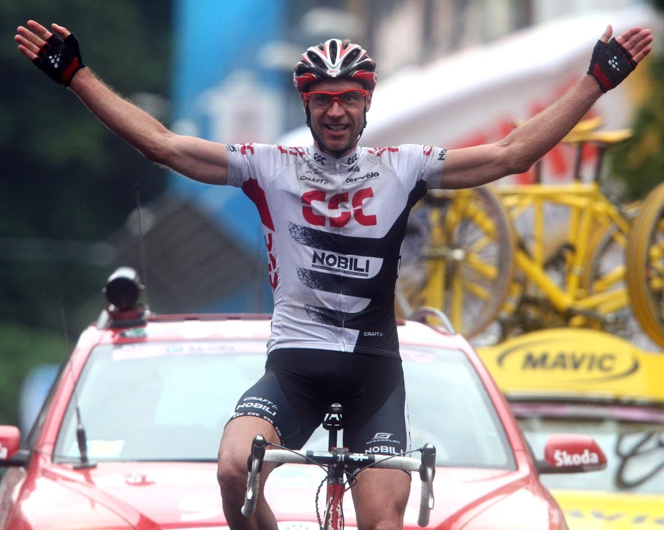 Packing up and heading up to Lake Placid this afternoon. Not too bad of a drive, but will hopefully be up in time to get a good nights sleep in before the work starts tomorrow. We will be set up starting around 11am at Eye Peek Optical at 2237 Saranac Ave, across the street from where we are usually set up at Placid Planet. Keith and I will be staying back this year so we can get some work done here at the shop. If anybody now competing needs any tune ups or work done over the next few days feel free to give us a call and set something up.
Hardest working man in the peloton. The ultimate teammate and domestique (even though his talent far exceeds that role), went down hard yesterday at roughly 80 kph, resulting in a fractured cheekbone and a concussion. Glad to hear he is recovering, but a disappointing finish to his Tour nonetheless. If you get a chance, look up stage 15 of the 2004 TdF and you will see how hard this man will work for his team. Ullrich attacked, and Voigt, ordered back from his breakaway to help his captain Ivan Basso, had to watch him roll away. Armstrong's team was unable to pull Ullrich back, and when Basso got back on Voigt singlehandedly closed the gap to him. Amazing. Best wishes on a quick recovery to Jens.
————————————-
Philadelphia Phillies. 10 wins in a row for the first time since 1991. 14-1 in the last 15 games. I'll leave it at that.
This post was written by:
Elite
Tags:
Elite, Ironman, Ivan Basso, Jan Ullrich, Jens Voigt, Lake Placid, Lance Armstrong, Phillies, Tour de France