2009
08.15
A month after his initial fit Ben Blum from Monroe Twp. NJ returned to Elite Bicycles world headquarters here in Philadelphia PA on Friday morning. Ben is an avid cyclist and an active member of the Central New Jersey Bicycles club. http://www.cjbc.org/ Ben speaks highly of his organization so I am confident they are a good group of riders and friends.  If you live in the middle section of the Garden State you may want to get in contact with them for group rides and club activities.  I am tentatively scheduled to give a presentation and lecture to the club sometime early in the new year.  I will do my best to make it interesting and informative for all who attend the meeting.  I will make sure to update our schedule with the info, time, date and location,  once it has been confirmed.  Please refer to  our event schedule on our home page for this and other Elite Bicycle events and happenings.  http://www.elitebicycles.com/events.php

OK, back to Ben and his fun new bike. Ben just ordered a new style of bike from us. The chassis of his new custom machine will be a Joule Pro Carbon, as seen in our gallery.
http://www.elitebicycles.com/gallery/bike_r.php?bid=joule_pro_carbon&fid=Joule%20Pro%20Carbon
However, the fun begins with his build kit and overall image of the bike,  Ben has chosen to ride with a straight flat bar and building with a Shimano XT group. This package will include bar mount trigger shifting and a mountain bike range of gearing  to enable him to climb the steepest of grades possible found on any ride he encounters.  This build will also have an ultra light set of wheels to help make the going a little easier.  The preliminary paint scheme is also that of a fun and new theme for us at Elite Bicycles. Ben has a love for hippos,  and is looking to incorporate his passion for the animal onto his new bike.  It may be as simple as a cartoon hippopotamus face on the side or head tube, or as elaborate as…who knows?  I look forward to building this bike and seeing how it turns out.  I am sure it will be great and I will be sure to share with all of you upon its completion.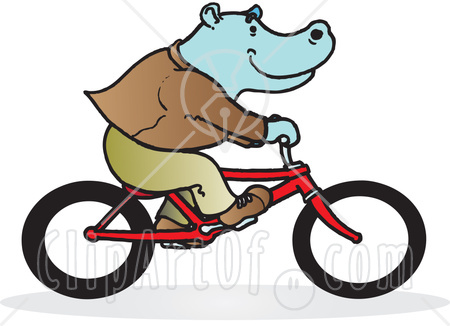 Ross Reynolds also made a trip into Philadelphia yesterday.  Ross brought his wife and active son Brodie  with him on the trip from Somewhere-ville NJ.  Ross came in for his bi-annual tune up, to mount some new cleats, and to double check his fit with the new cycling shoes he recently purchased.  We did not move his position in space since he is both very comfortable on the long rides and is very fast when racing.  Look for Ross atop the podium at a race near you. He will be the guy that looks like him.  The only concern I had for Mr. Reynolds was his lack of respect for his own feet by wearing inappropriate flip flops with NO arch support.  He was chided for the footwear choice,  and we re-explained the importance of  arch support and stability as it applies to the natural functional moment of the human animal.   We should all either have full support and stability in our shoes or run and walk barefooted.  One alternative would be to use Vibram Five Fingers which mimics and allows for the natural moment of the foot. I have been talking about these for years, good to see they are starting to catch on.   http://www.vibramfivefingers.com/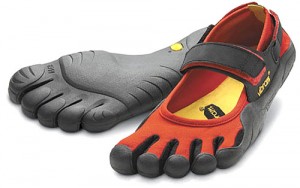 Yesterday we also had the pleasure to meet Larry Friedman who also made a short trip from south Jersey to experience our bicycle positioning protocol in hopes to better prepare himself for his upcoming event the Ironman taking place in Louisville, KY later this month.  Max took the lead on this fit and is very confident that the changes made will be truly beneficial to his comfort and enjoyment of his assault on the IMKY course.    Larry was happy with the time he spent with us and feels that we did indeed make advancements to his position, comfort, and perceived efforts on the bike.  We look forward to following his results and creating a long term relationship with him.  Larry will be joining a strong group of Elite Bicycle athletes at the IM in Louisville, and we wish them all the best on the day.
As promised in one of my previous blogs I will soon be talking about our friend Kevin and what is involved with his preparation for his first attempt at the double Ironman being held later this year in VA.  I am also very excited to tell all of you about my fabulous garden and share some pictures with you.
Until then, I hope you all have a great weekend and get to do what it is you like to do on your free time.  I am sure the answer for most of you will be to ride your Elite Bicycles, (which I love, don't get me wrong). However for me it will have to be sleep and time in my garden. Perhaps I will get out on the bike as well, we will see and I will be sure to let you all know.
Thanks for reading and thank you all again for your continued support of Elite Bicycles. It is much appreciated.
All the best
DGG
This post was written by:
DGG
Tags:
arch support, Ben Blum, Bicycle Fitting, CJBC, Elite Bicycles, functional movment, hippopotamus, Ironman louisville, Joule Pro Carbon, Larry Friedman., Lecture, Philadelphia, Ross Reynolds, Shimano XT