2011
09.15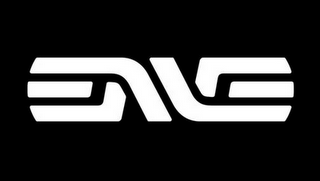 Our friends from ENVE Composites will be paying Elite Custom a visit in Singapore over the weekend. (23rd September – 26th September)
ENVE Composites is an American Based company that produces the most advanced Carbon Fiber products on the market.
Carbon Fiber tubes used on bikes from Parlee, Elite and Serotta, are manufactured by ENVE.
Since the beginning of ENVE, the company has succeeded in producing carbon molded spoke holes, which allow for higher spoke-tension, resulting in better efficiency.
The engineers at ENVE have taken carbon-braking surfaces to a whole new level while the full cockpit line out-tested every comparable competitor on the market.
The new SES aero wheelsets were designed by Simon Smart, who was responsible for the aeronautical development of the Mclaren F1 racecar.
Through his research and development, the aero wheelsets have achieved superior stability while maintaining front and rear frame compatibility.
Road aside, ENVE produced the first legitimate carbon mountain bike line, culminating in the first Downhill rim,
which has more than 50 podiums in all levels of racing, including all but one World Cup in the last two years.
Elite Custom will be holding an afternoon meet and greet session with ENVE's Global Sales and Marketing rep. and Chief Product Manager.
Check out this amazing new promo video from Enve
Venue: Elite Custom Pte Ltd.
Blk 2 Thomson Road,
Balestier Hill Shopping Center, #01-649
Singapore 320002
Date: Saturday, 24th September
Time: 1-6pm
10% discounts on all ENVE Products! Limited to sales and orders during the event only.
Get a peek at the 2012 ENVE catalogue, be the first to know the latest developments and up coming products. Bring questions and hear it first from the experts themselves.
This post was written by:
DGG
Tags:
Chris King, DT Swiss, Elite Bicycles, Elite Custom Singapore, Enve Composites, Enve Wheels, parlee, Race Wheels, serotta, Singapore