2010
07.22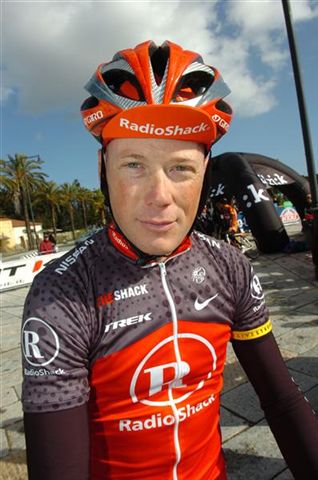 Chris Horner was fantastic today in the Pyrenees on the Tour's queen stage, in the mist atop the Col du Tourmalet. With a strong 8th place finish, less than two minutes behind the stage winner, Horner was able to create many achievements for himself.  Not only did he move himself into the top ten overall,  he is now the current leader of this team, Team Radio Shack,  and the highest placed American. Throughout the  three week tour Chris has had to work very hard for multiple other members of his team at the expense of his own overall standings and potential. Today his team manager gave him the freedom to ride for himself and Honer certainly did  not disappoint.
Horner is no stranger to hard work, sportsmanship, and consideration for other riders regardless of the team they ride for.  Who can forget when he lent a helping hand (and saddle ) to a rider in distress at the end of a stage in the Tour of California.  So that the other rider would not to be disqualified on time, Horner rode the fellow competitor to the finish line on his bike, while his passenger carried his own mangled machine.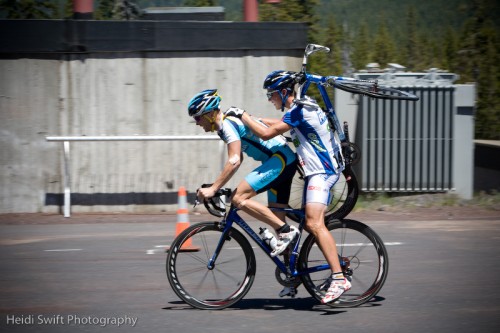 On a personal note, we here at Elite Bicycles have always been very proud of our relationship with Chris,  and the opportunities we  have been given in the past to assist Chris  while he was in our area for  the USPro race.  Today, like everyday, we are honored to display the signed race jersey that Chris wore  to his Vice US national championship finish here in Philadelphia a few years back.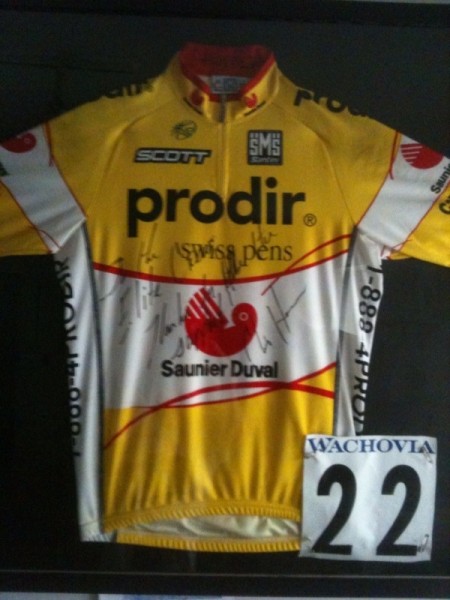 Once again it was  great day for a fan favorite and one of the all around great guys of Pro Cycling, Chris Honer.  Who knows what the last two days of racing will bring? Perhaps we will see some more inspired rides from Mr Honer.  Fingers crossed.
This post was written by:
DGG
Tags:
Chris Horner, Col du Tourmalet, Elite Bicycles, inspired, Philadelphia, Pro Cycling, sportsmanship, Tour de France, tour of California, US national championship