2011
07.29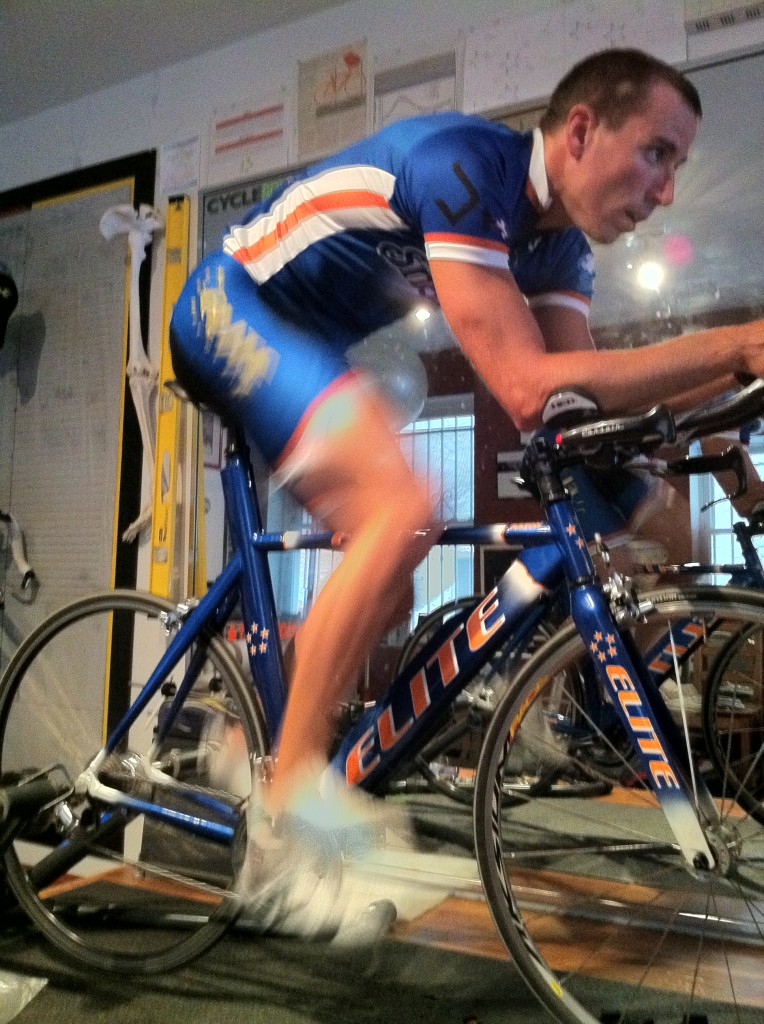 Longtime friend and Elite Bicycles team rider Chris Ganter is ready to gear up the second half of the season with his Snapple Pro-Team edition, Razor Carbon. After great amateur racing success which includes a USA Duathlon National Championship title. Chris has recently decided to cowboy up, and joined the professional triathlon ranks for 2011 and beyond.
Like all Razor Carbons, the geometry, build, and finish is as unique as its rider. Chris Ganter's frame is cut-to-measure, and personalized for him. The frame proportionally supports his natural, functional strength (AKA his winning position), and for paint Chris had his pick of an infinite selection of styles, colors, and themes. For this new RC build Chris, with the help of Elite's fabulous in-house paint department, designed a signature worthy Snapple Pro-Team edition themed design.  Now his custom triathlon racing bicycle looks extra sweet when paired up with his Snapple team kit.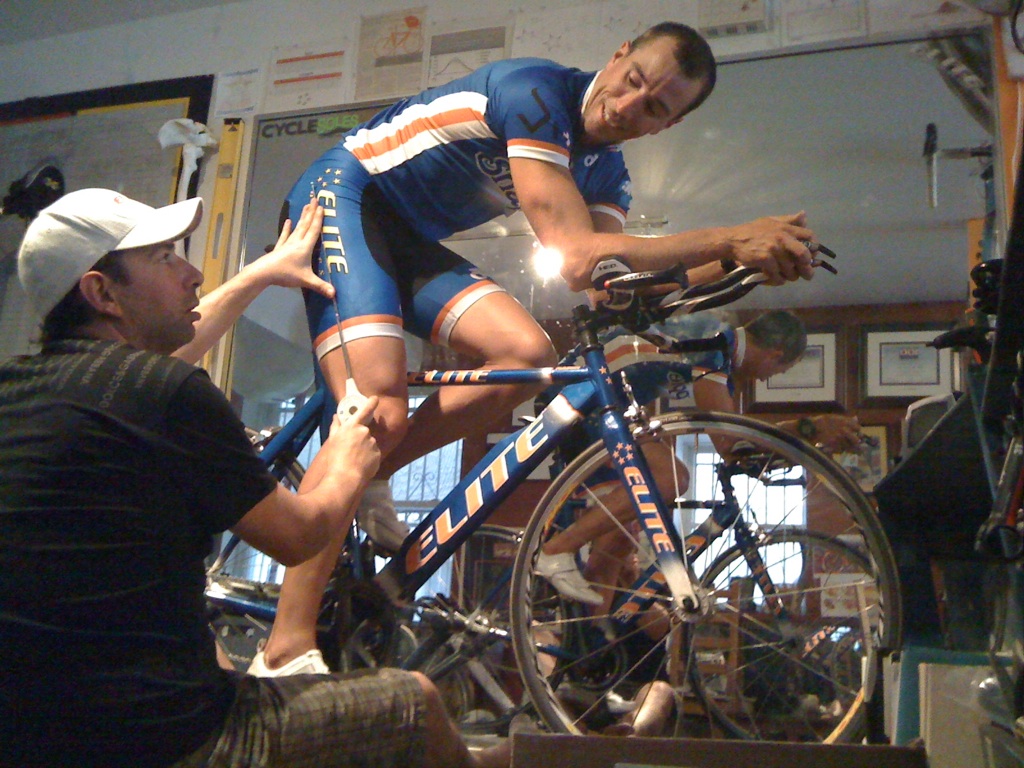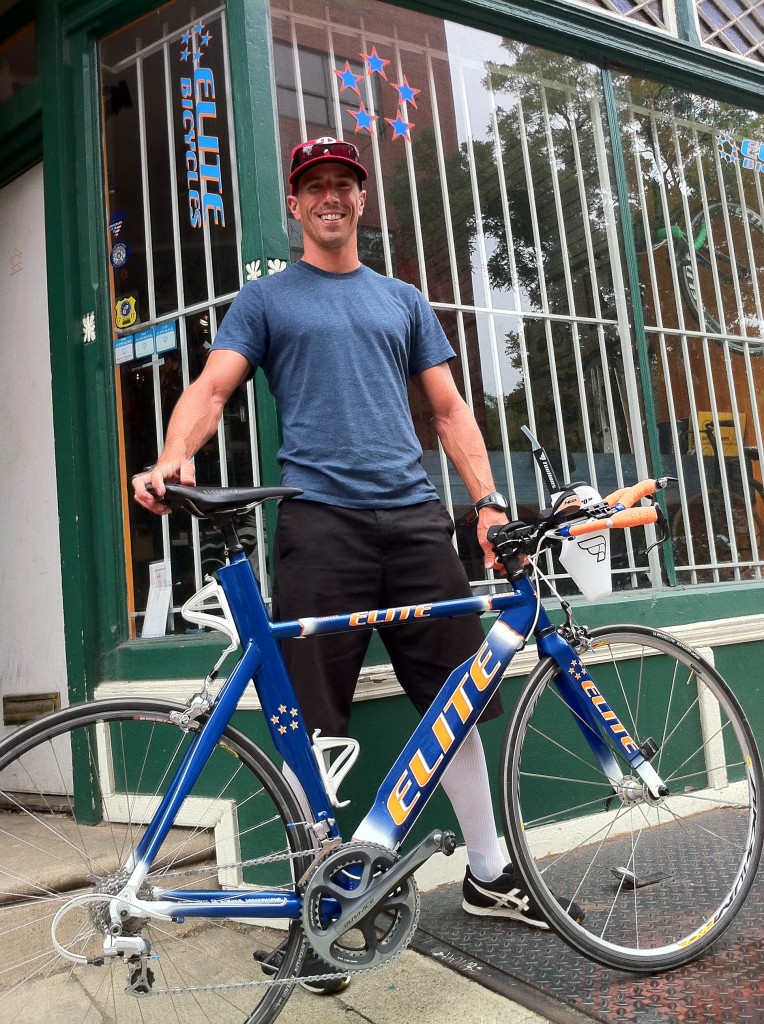 Chris is happy to show off his new Torhans Hydration system the Aero 30.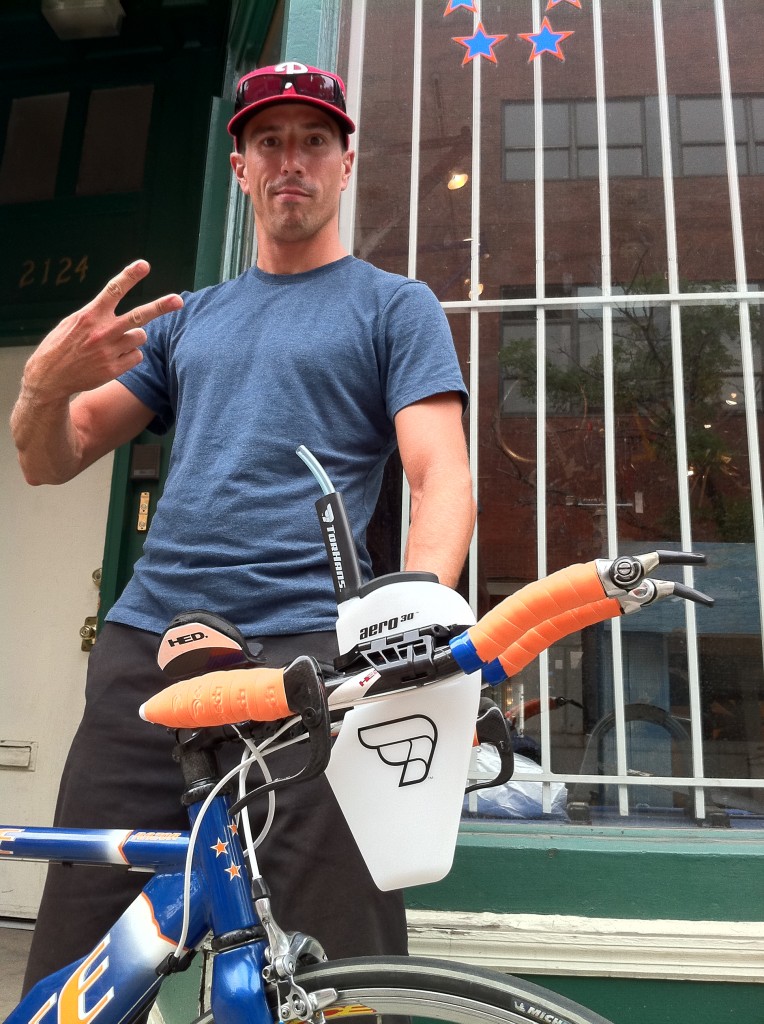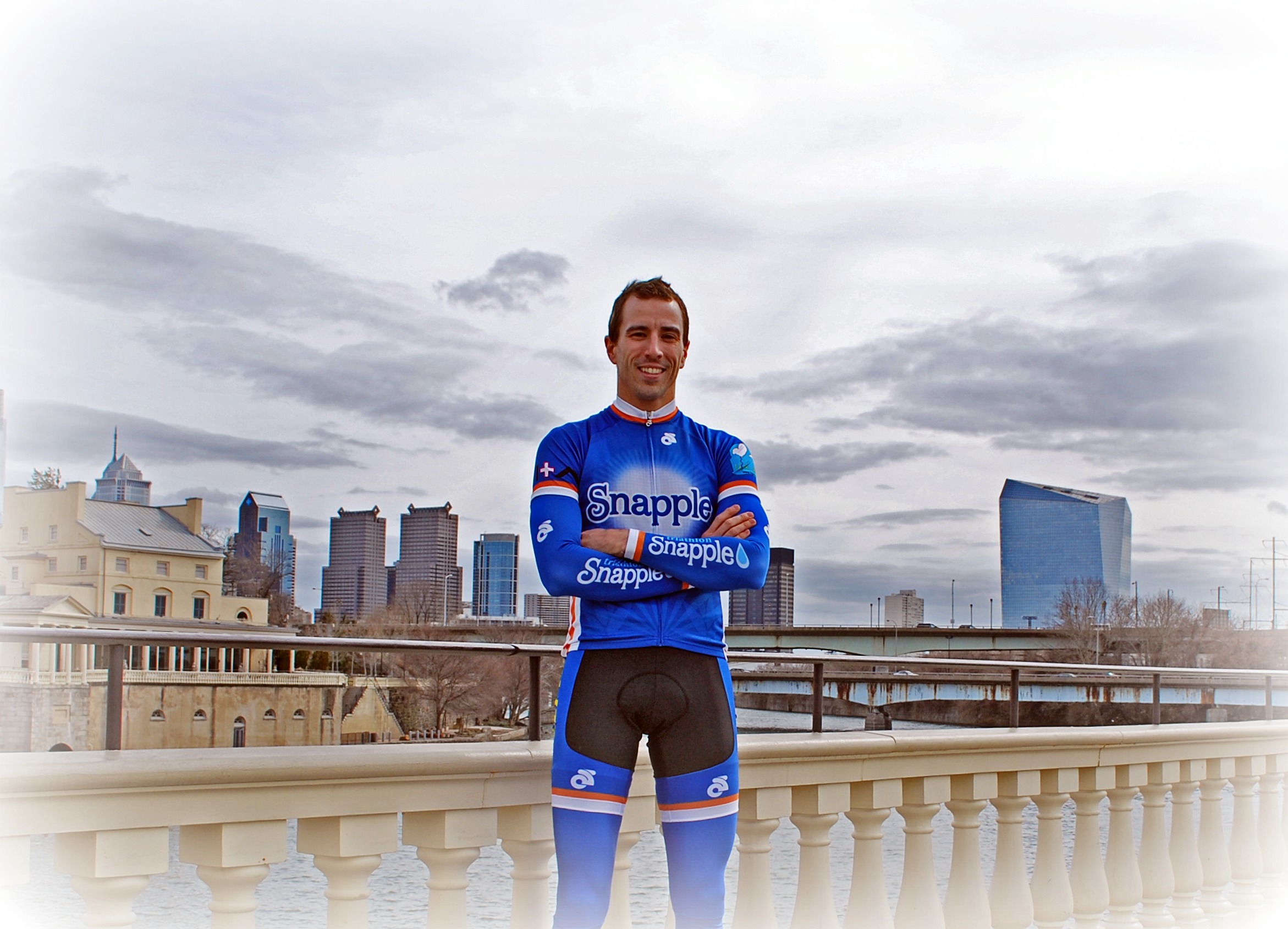 Modeling the Snapple team one piece triathlon kit is very successful athlete and Elite Razor Carbon rider Holly Ann Geldhauser, seen here with the Mundy show bike.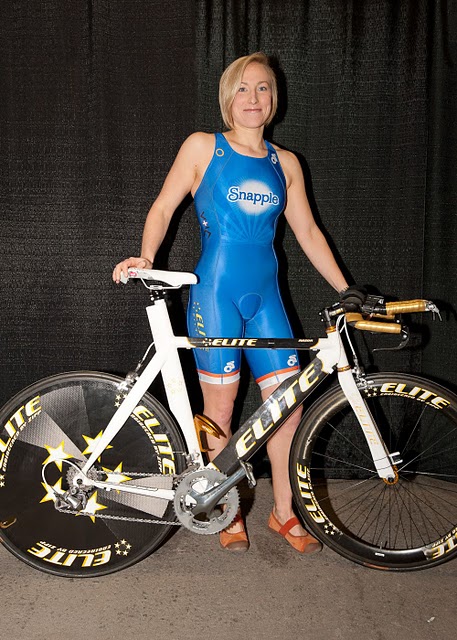 Holly's personal, custom fabricated triathlon bike would not be complete without a Holly plant on the seat tube and the personalized finish, build, and geometry she needs to perform at her fullest and feel good about herself and her speed machine.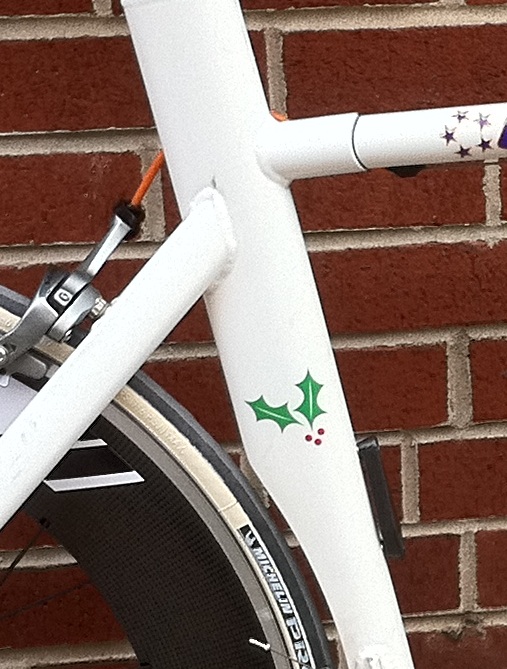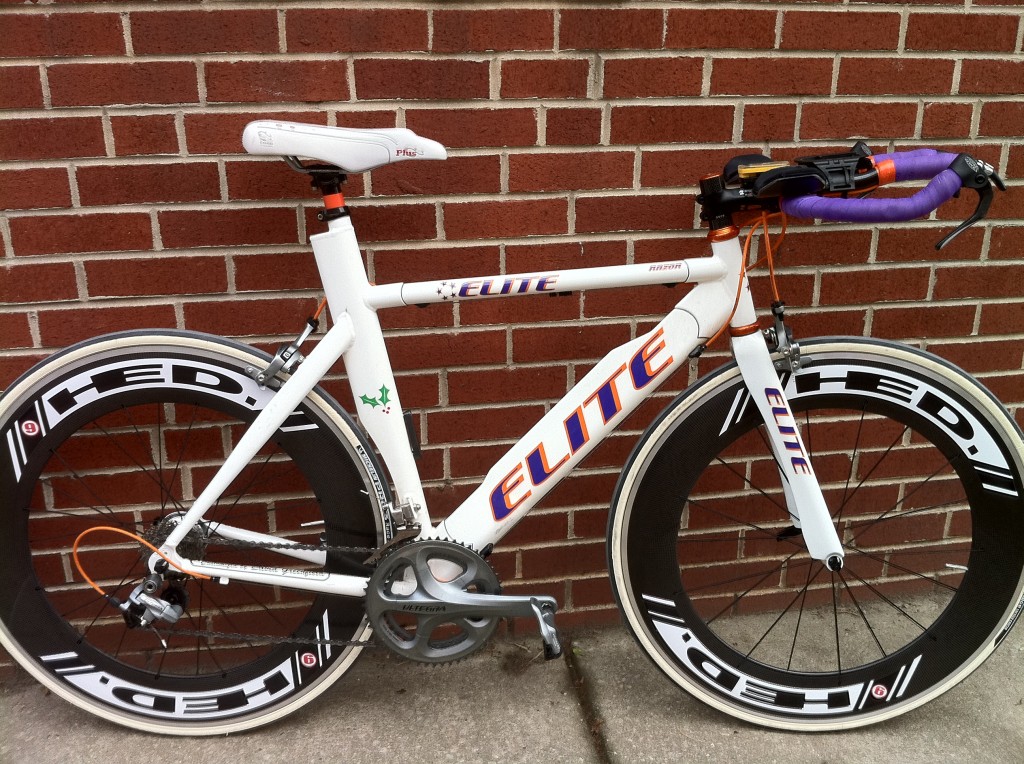 All of us here at Elite Bicycles are very proud and honored to have Chris and Holly on our team of factory supported riders along with the entire Triathlon Snapple squad, which also includes Elite Bicycles Razor Carbon rider and Ironman Champion Rick Fesler,  the always competitive Chris Martin with his one off custom Razor "Light". and Decade long Elite Razor Rider,  Champion of  sport, (AG ITU Triathlon & Duathlon World Champion, in 1997 raced one week apart) Coaching, (TNT founding team leader) family,  and professionalism,  Mr. Todd Wiley.  We wish them all the best throughout this season and the many prosperous seasons to come.
This post was written by:
DGG
Tags:
aero 30, America, Bicycle Fitting, Biomechanical Bicycle Positioning, Chris Ganter, Chris Martin, custom painted bike, custom racing bike, custom triathlon bike, duathlon, Elite Bicycles, fitting, Full Custom, functional movment, holly geldhauser, Holly Plant, Ironman, ITU World Champion, Razor Carbon, rick feslar, snapple, todd wiley, TorHans, triathlon, triathlon bike, World Champion