2009
10.07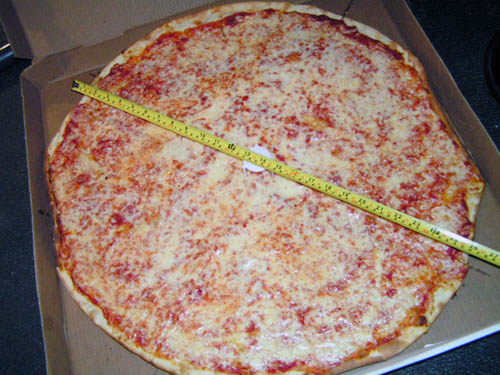 Hi everyone!
We have been dealing with a lot of hardships and turbulence over the past several weeks, and last night I decided to attempt a feat which has been a goal of mine for some time.
The goal: Eat a jumbo sized pizza (26″ across) from Lazaro's, by myself, in one sitting.
I was not lying about the size of this thing.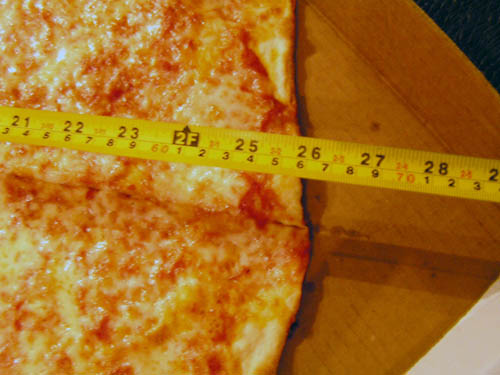 I am an out and out pizza lover. Few people you will meet will ever have the passion for pizza that I do. That being said, I also enjoy eating ridiculous amounts of any food I like, mostly just to see if I can. Competition with oneself is the best kind.
Let's begin!
The first slice is taken.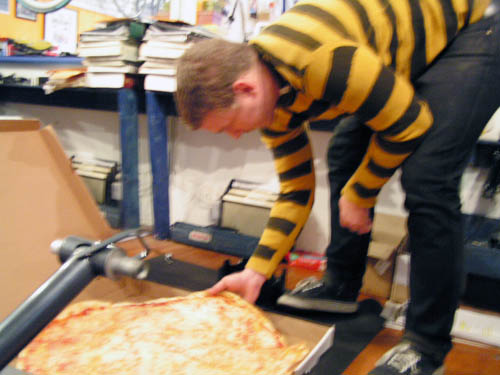 Knowing that time is not on my side with this, and that I must eat as much pizza as quickly as I can. I inhale the first 4 slices.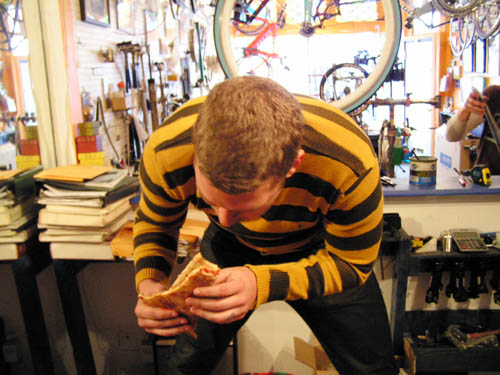 Halfway there!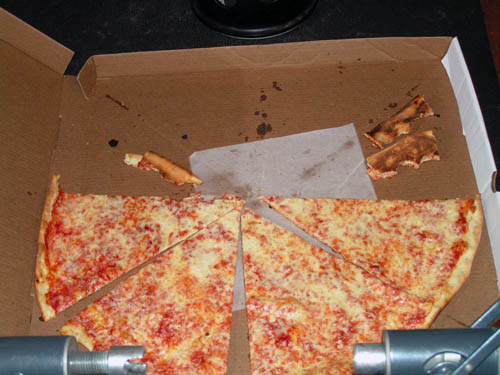 The massacre continues…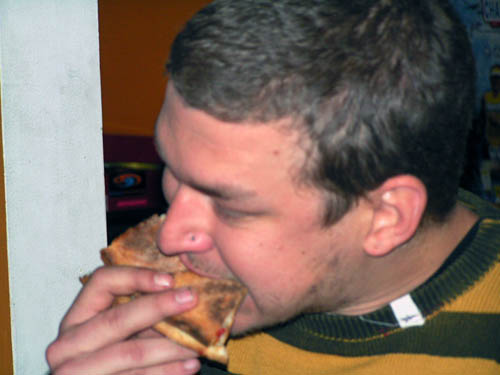 A realization of how difficult this may actually become hits me mid chew.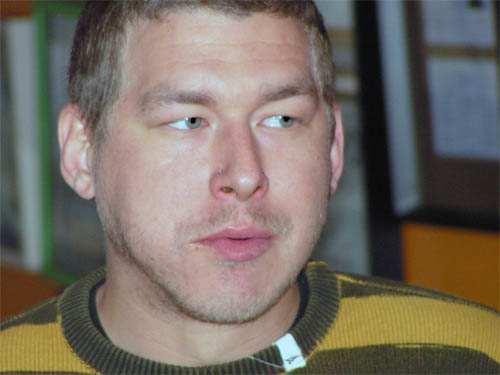 Eating.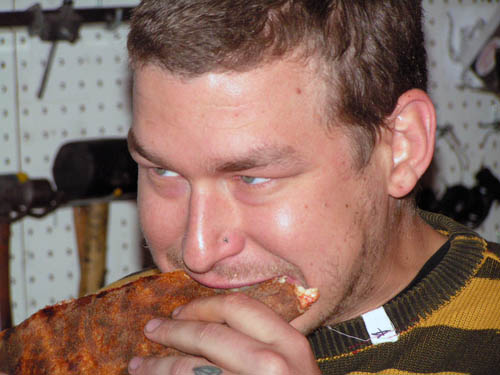 Last slice. This is where it really starts to hurt.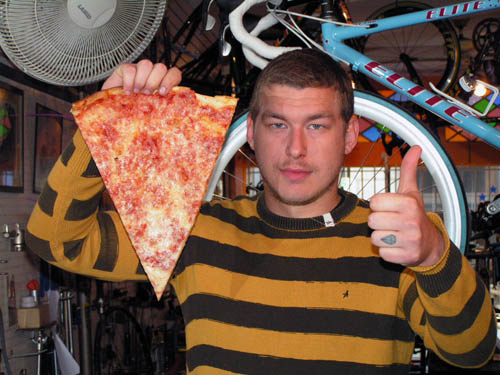 Chomp Chomp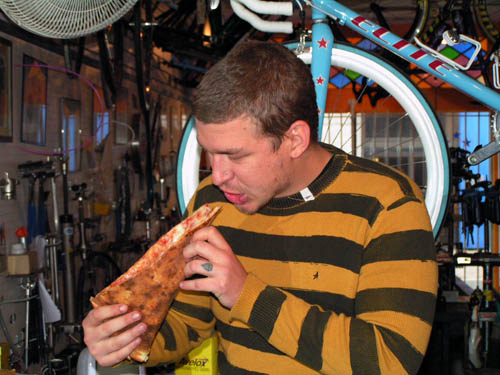 No pain, no gain.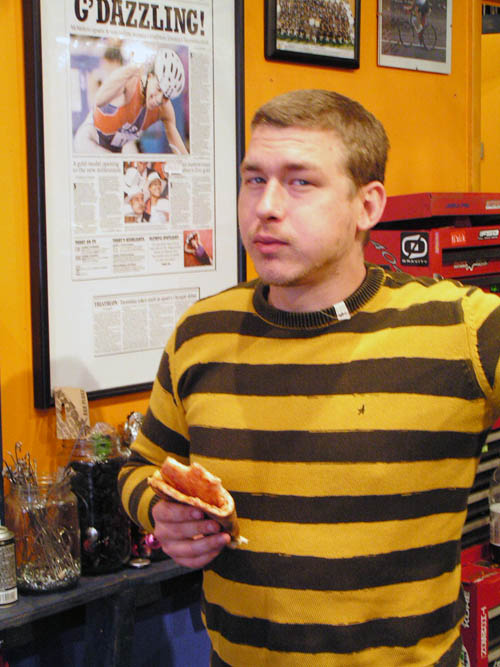 Don't doubt me.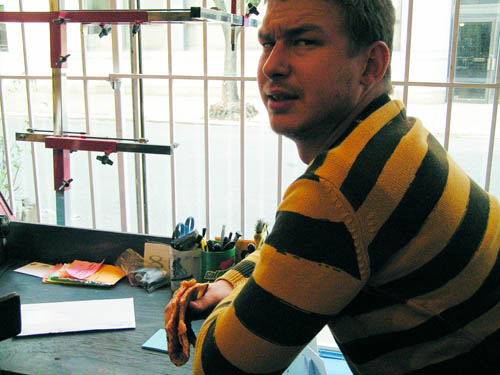 Pushing toward the end. Very tough.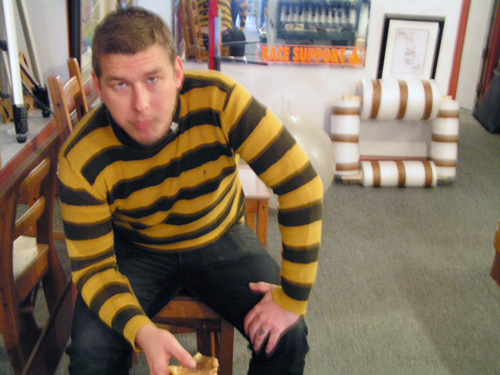 Success!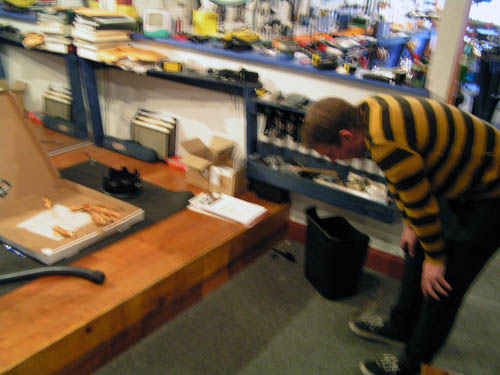 Victory! A taste sweeter than pizza?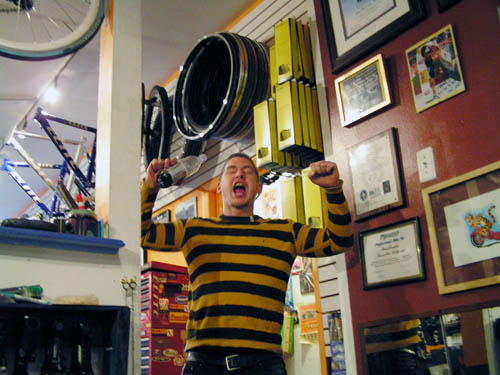 "You have gotten what you deserved, pizza."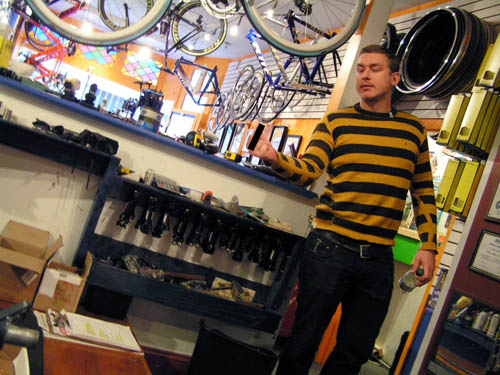 Now before I get some nonsense from you haters about the crust, here is something to think about. Crust is not pizza. Crust is a handle. Crust is used to hold the pizza and deliver it to the mouth so that one may eat the pizza. Similarly, a fork is used to deliver food to the mouth so that one may eat it. I don't eat my fork, do I? (I don't).
Apologies to my loving and wonderful girlfriend Deirdre for my coming home and  laying immobile for several hours. Feeling better today!
-Ryan
This post was written by:
Elite
Tags: no tags