2009
09.10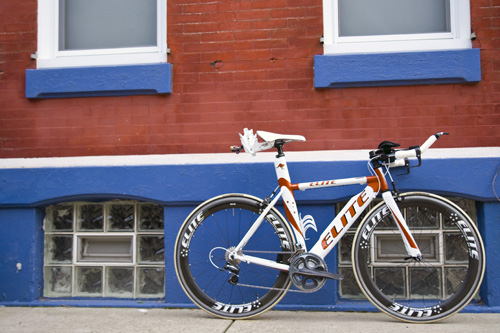 Sorry we have been so slack in updating this, things have been mad around here. We have a ton going on and its an exciting time. But I digress…
Welcome to the September 10th Elite Bicycles bike of the week! This edition features Karen Smith's brand new Elite Razor Carbon triathlon bike.
Czech it out…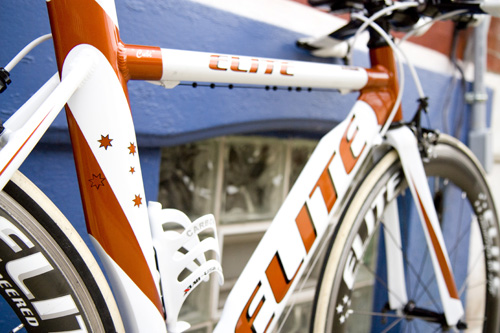 This bike is so dope. Pictured with our own Elite Bicycles aero race wheels, you are looking at a Full custom frame, Dura Ace 7900 build kit, Zipp Vuka aerobar, white carbon cages, and a ridiculous paint job.
Reflecting Karen's Australian heritage, the paint scheme features a custom mask of a kangaroo on the seat mast, and replacing our typical Elite 5 stars on the seat tube and head tube is the Southern Cross from the Australian flag.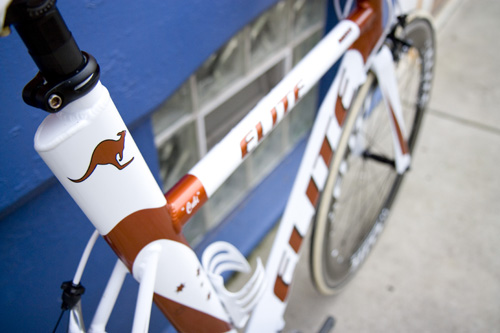 A rust orange that shimmers in the light and some crazy intricate masking top off this one of a kind design.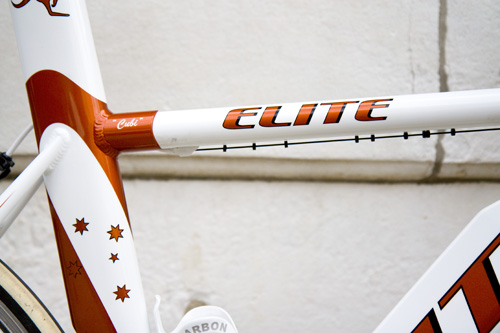 So fresh. So clean.
This post was written by:
Elite
Tags:
aero madness, Australia, Dura Ace, Elite Bicycles, g'day, kangaroos, Race Wheels, sexy, Shimano, triathlon bicycle, Zipp Vuka