2009
08.19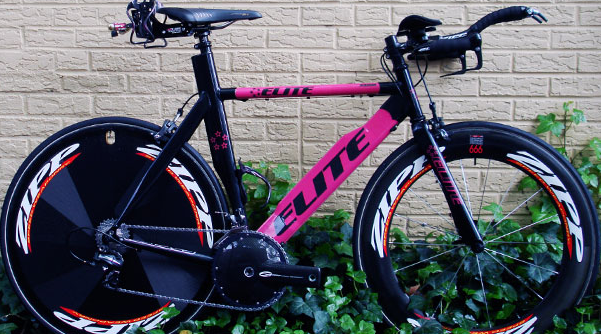 Welcome to another edition of Elite Bicycles Bike of the Week. The recipient of this coveted designation this week is Bill Beyer's full custom Elite Razor Carbon triathlon bike. This thing is out of control. As you can see in the photo above, Bill's Razor Carbon is tricked out with the new  Shimano Dura Ace 7900 TT edition, with an upgrade crankset and aerobar (and Chris King headset, as always). The bike features the all new Zipp Vuma Chrono Time Trial crankset with ceramic bottom bracket (http://www.zipp.com/cranks/detail.php?ID=69) and a Zipp Vuka aerobar (http://www.zipp.com/bars/detail.php?ID=58). These are, by practically all accounts, the most advanced wind cheating cranks and aerobar available today.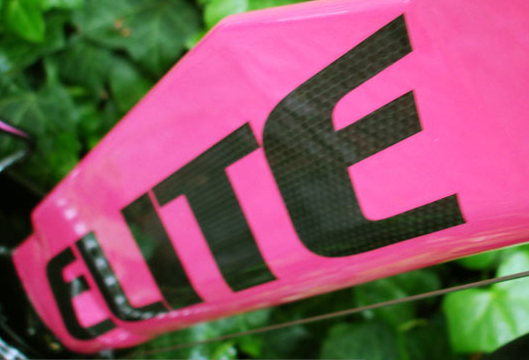 If you take a close look at Bill's toptube, downtube, and fork, you will see that we have done something really special with this paint. This is what we refer to as a "carbon blowout". The tubes were masked in a trace of our traditional decal, and painted a very vibrant hot pink. Once the mask is peeled away you see through to the raw carbon on the tubes – those are not actual Elite decals. Very cool.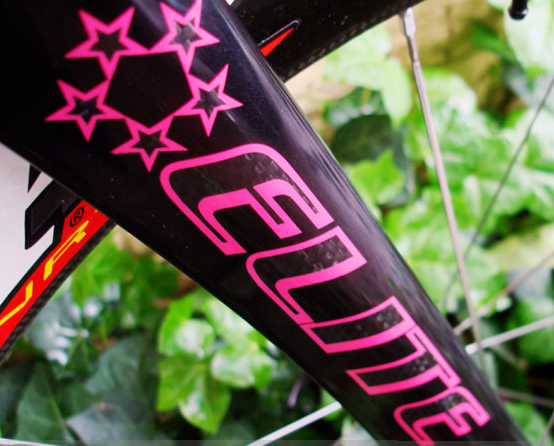 Bill is a partner with a consulting company, and this is reflected on the Elite Joule Pro road bike he got as well. Also outfitted with full Shimano Dura Ace 7900, his Joule Pro is custom painted (handpainted pinstriping detail)Â  with a matching helmet and features his company's name on the top tube. You can check it out in our road gallery here: http://www.elitebicycles.com/gallery/index.php?gallery=road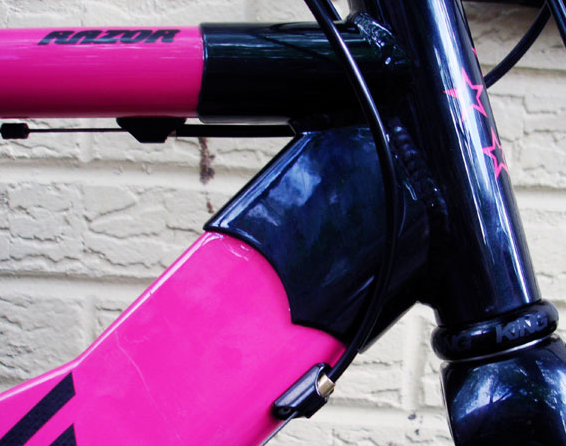 All in all, awesome bike.
This post was written by:
Elite
Tags:
Chris King, Custom Tri bike, Dura Ace 7900, Elite Bicycles, Joule Pro, Razor Carbon, Road Bike, Shimano, Time Trial, Zipp Vuka, Zipp VumaChrono