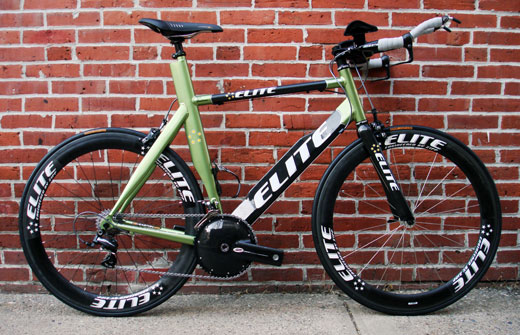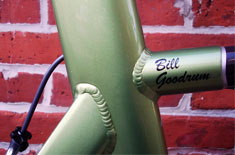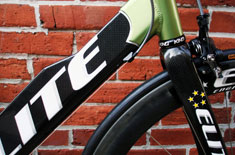 Razor Carbon
Available Sizes:
Tube Material:
Rear Triangle:
Fork:
Headset:
Available Colors:
Frame Weight:
Frameset:
With Shimano starting at:
Full Custom Build (fit to rider)
Proprietary Carbon Top Tube Airfoil Downtube
Easton Ultralite Read Triangle
Easton Carbon EC 90 SLX Fork
Chris King
2 Custom Colors of Choice
2.7 lbs

$4,399.99
$5,899.99

The Razor Carbon is our top tier, fully customized triathlon frameset which is cut and measured to meet the exact needs of each individual rider. Our Edge Composites carbon top tube and Elite proprietary wind tunnel proven full carbon aero down tube takes the shock from the road and absorbs it before it ever has a chance to reach the rider by utilizing the dampening characteristics of carbon fiber. However, by keeping our full Easton Ultralite 7005 alloy full aero rear end with an aero seat tube that extends from the top of the top tube to the base of the saddle, and a deep rear wheel cut-away and proprietary wind tunnel proven aero seat stays, one doesn't lose any power transfer (an inescapable problem for full carbon builds). It is the nature of TT & Triathlon bikes to have the rider more forward weighted; our use of carbon tubes in specific places gives the rider the maximized comfort of a full carbon build without the power loss. This unique blend of materials makes for the most responsive bike on the market, and, because it is a full custom build, the fit will always be perfect. The Razor Carbon will also be outfitted with a Chris King headset, standard.

Through the use of nanotechnology, Easton has created one of the lightest (300g) and most aero forks available today. This frameset includes an Easton full carbon EC90 aero fork (including steerer tube) with a 43 rake. This unique fork maximizes comfort due to its superior layout and increased rake. The properties of Easton forks in taken into heavy consideration with our full custom builds to ensure a true custom head tube angle.

The aesthetics of the Razor Carbon are personalized to each individual rider as it is built. The client has the option to select any two colors and style of finish from our broad array of choices. For nominal additional charges, the Razor Carbon's finish can be customized to the rider's own design (however elaborate it may be); these additions can be as unique as the rider itself. Some custom paint options include masking, airbrushing, lettering (i.e. flames, flowers, lightning bolts, team logos, etc); complex automotive paint finishes are possible as well (i.e. candy, flakes, and pearl).