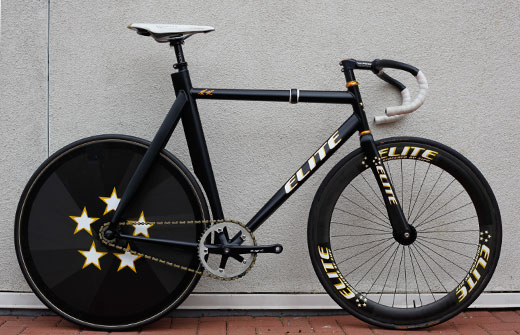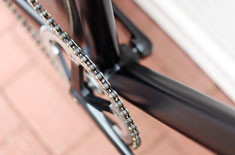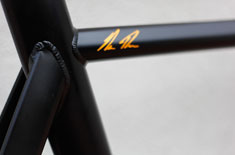 Kaarlo
Available Sizes:
Tube Material:
Rear Triangle:
Fork:
Headset:
Available Colors:
Frame Weight:
Frameset:
Full Custom Build (fit to rider)
Full Custom
Full Custom
Easton Carbon EC 90 Aero Fork
Chris King
2 Custom Colors of Choice
2.7 lbs

$3,499.99

The Kaarlo is our full custom track frameset. The Kaarlo exhibits all of the benefits of the Razor by using the same enhanced proprietary drawn Scandium tubing. Additionally, this frame features an aero seat tube that extends from the top of the top tube to the base of the saddle, a deep rear wheel cut-away and proprietary wind tunnel proven aero seat stays. The Kaarlo features an improved proprietary airfoil downtube with a larger bottom bracket contact point for increased strength and ride quality. It will also be outfitted with a Chris King headset, standard.

This frameset includes an Easton full carbon EC90 aero fork with a 43 rake (unless otherwise requested) to increase front center and stability at high speeds. This unique fork also maximizes comfort due to the increased rake and trail and additionally lessens instances of toe overlap, but can be customized for customers desires.

The aesthetics of the Kaarlo are personalized to each individual rider as it is built. The client has the option to select any two colors and style of finish from our broad array of choices. For nominal additional charges, the Kaarlo�s finish can be customized to the rider's own design; these additions are as unique as the rider itself. Some custom paint options include masking, airbrushing, lettering (i.e. flames, flowers, lightning bolts, team logos, etc); complex automotive paint finishes are possible as well (i.e. candy, flakes, and pearl).