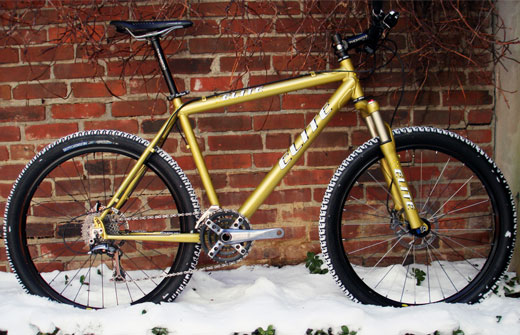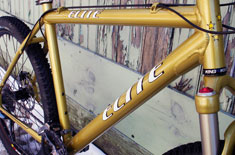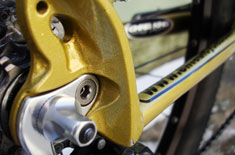 Delaney
Available Sizes:
Tube Material:
Rear Triangle:
Fork:
Headset:
Available Colors:
Frame Weight:
Frameset:
Full Custom Build (fit to rider)
Full Custom
Full Custom
Custom Fork
Chris King
2 Custom Colors of Choice
2.7 lbs

$3,499.99

The Delaney is a true custom mountain racing bicycle constructed with full factory tested and proven ultra-strong Easton Ultralite custom drawn 7005 tubing. The Cortez features round shaped tubing to completely maximize power transfer, rigidity, and all out speed. The Delaney features a Fox fork (unless otherwise requested) and Chris King headset, standard.

The aesthetics of the Delaney are personalized to each individual rider as it is built. The client has the option to select any two colors and style of finish from our broad array of choices. For nominal additional charges, the Delaney's finish can be customized to the rider's own design; these additions are as unique as the rider itself. Some custom paint options include masking, airbrushing, lettering (i.e. flames, flowers, lightning bolts, team logos, etc); complex automotive paint finishes are possible as well (i.e. candy, flakes, and pearl).